Just some things from Flickriver, which is a handy site for showing off Flickr photos in various ways.
First is my list of current favourites.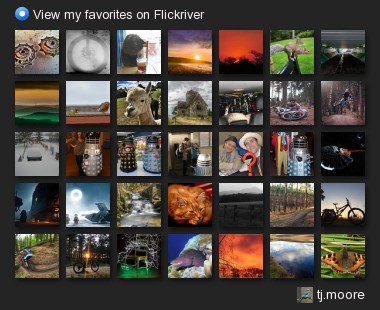 Next are those of mine Flickr thinks are most interesting.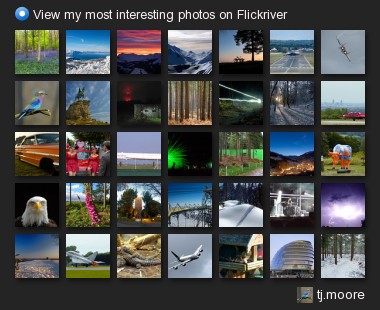 In theory these should update over time.
Oh, also added one to the sidebar which should show my latest photos.